Home Past Titleholders Titleholders Gallery 1970's 1980's 1990's 2000's 2010's
Now & Then Thoughts Photobook Articles Miscellaneous Crowning Site Map Links
Miss Hong Kong China Coverage at Miss World 2003
November - December 2003
Rabee'a Yeung Lok Ting
¡ÂMiss Hong Kong Pageant 2003 ¡ÂThe Reigning Queens
Images courtesy of Miss World, Sina, Apple Daily, Oriental Daily, The Sun, Ming Pao Daily, AP, Reuters, Sohu
¡@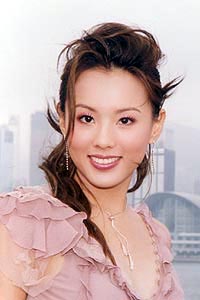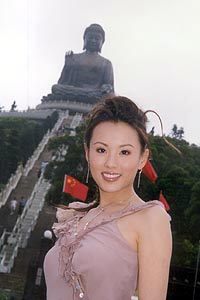 ¡@
Rabee'a Preparing for Miss World


Rabee'a trying on her
evening gown designed by TVB

Selena, Priscilla & Mandy: Good Luck Rabee'a!
¡@
¡@
Rabee'a in Hong Kong

¡@

Chatting with Julia Morley, Miss World '02
Azra Akin and Miss China '03 Guan Qi
at the Miss Chinese Universe Pageant
¡@

Group picture with other contestants
¡@

Rabee'a and Miss China Guan Qi leading other
contestants at the Tsing Ma Bridge
¡@

With other fellow contestants at the
Charity Auction Dinner
¡@

Charity Auction Dinner
This is the same dress worn by Cerina da Graca
at the MHK 2003 Semi-final

Charity Auction with Miss World Azra Akin
¡@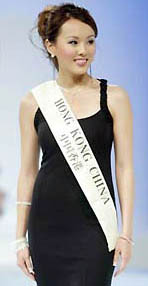 Hainan Welcoming event in Sanya
¡@
Rabee'a in Xian

¡@
¡@

Just got off the plane in Xian

The Chinese heritage contestants:
Rabee'a (left) with Miss Malaysia
(center) and Miss China (right)

At the welcoming event in Xian with
Miss India
¡@
¡@
¡@
| | |
| --- | --- |
| Rabee'a in Shanghai | ¡@ |
| Picture Time! | Charity dinner in Shanghai |
¡@
¡@
Rabee'a in Beijing
¡@
¡@


Rabee'a with Miss Northern Marianas (left)
and Miss Philippines (center) visiting the
Great Wall


Waving to the audience


Charity event in Beijing
¡@
The competition is approaching...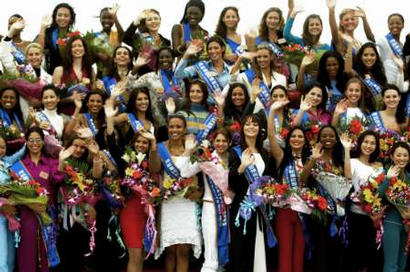 Where is Rabee'a?

Greeting the citizens in Sanya

Time to relax after rehearsals

Rabee'a and five other contestants were selected to attend
the Miss World 2003 Final press conference
¡@
¡@

Rabee'a speaks during
the press conference
¡@

At the press conference with Miss China (left)
and Miss Canada (right)
Misses Canada and China eventually became
the first and second runners-up at the pageant
¡@

Posing for photographers
at the Sports competition


¡@

Taking pictures with one of
the judges Jackie Chan

¡@

Rehearsal

The big night

Showing off her gifts from
Miss Scotland and Miss China